CustomEssay.com - Since 1997
Our Company
The Essay Place has been serving students since 2008. What was once a small office in downtown Toronto is now a world-leading online brand. We serve clients in the USA, UK, and Canada.
Mission Statement
Our goal is to provide individualized help to all of our clients by assessing the type of help they need, and finding the perfect match for them with one of our skilled academic writing experts. We go the extra distance for each client to ensure they become repeat clients and tell their friends about the great service they received.
Why Choose Us?
We provide custom academic writing in just about every subject area – just ask, we can probably do it! Our writers meticulously research and prepare for every order to ensure that the finished product is of very high quality. Everything we do is completely original, and written by a native english-speaking North American writer.
We at Custom Essay feel very strongly about the value of a good education – in fact our company is completely staffed by high-achieving academics - and that is why we want to do everything we can to help our clients succeed in their academic endeavours. Our services are designed to complement your own studies, not to act as a replacement for them. The work we provide has been custom written to serve as a guide – to assist you in the preparation of your own work. The work that we provide is absolutely free of plagiarism because we do not condone it in any way.
The work that you order from us can be helpful in so many ways as you do your own work:
1) You can use it as a guide to better help you understand what is being asked in the question,
2)You can use it to develop your own thoughts and arguments,
3) You can do further research using the sources that have been included,
4) You can use the work as a guide to structure your own, and
5)You can use it as a point of comparison to ensure that your work is original.
---
Who We Are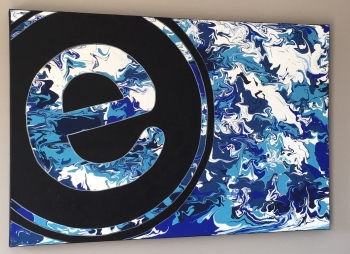 We are a small sales office, backed up by a carefully selected team of expert academic writers. When you call our office our expert team will help through the whole process, and we will ensure the best writer for you is placed on the job. We take orders from local and online clients around the world.
The Essay Place prides itself on exceeding your expectations and delivering a truly fantastic essay every single time. Keeping our clients satisfied is our primary concern and this is why we do not cut any corners. We put a tremendous amount of effort into each ORDER to ensure that the client is satisfied and will return to order from us again. We succeed when you succeed! The other essay writing services do not provide you with the quality writers, or 1-on-1 service that you will find with us. They often have a pre-written database of essays from which to choose, but that are not custom written for their clients. Do NOT take a chance - call us first!
At The Essay Place, we take plagiarism very seriously and can assure you that it has NO place in our business. Every order is 100% original and will never appear anywhere else.
Our skilled writers are what set us apart from the competition; they are experienced and go through a rigorous screening process before joining our team. Our writers all have MA's, or PhD's in their field of expertise and are looking to pass on their knowledge to our customers by writing top-quality academic essays according to the customer's specifications. Our writers are ALL native English speakers and love what they do.
You can be confident that all of our writers have written hundreds and possibly even thousands of essays and they know exactly what is expected in an academic essay. They also know how to write academic essays with proper structure, flow and style which will be evident in the quality of the essay you will receive. We do it all here at The Essay Place, and our writers will be sure to structure your assignment in the best possible way, based on your instructions. Get in touch with us to find out how we can help you.
---
Our Team
Ross
- Customer Support Manager
Ross is the one in charge of keeping our customers satisfied at all times. He is here to assist you with your order. He can be reached by phone or email at any time. Do not hesitate to give him a call.
Mandy
- Writer
Mandy is one of our two amazing nursing writers. She has a Master's of Nursing Degree, along with many years of serving in leadership roles in the field of nursing education. She loves helping aspiring nursing students realize their goals.
Lisa
- Writer
Lisa has been with the company since 2010. She has a BA and a Master's Degree in Sociology, but she loves writing on anything in the social sciences. She loves what she does because every day she learns something new.
Claire
- Writer
Claire is our science writer. She has a Master's degree in Biology and is our go-to for all science-related assignments. She says that she likes this job because every day is so different and she loves all the different areas of science that she has discovered as a result of writing every day.
Eugene
- Writer
Eugene has been with our company since the start. He is armed with a Master's of Nursing degree, and many years of clinical work. He prefers writing about nursing though as it gives him the flexibility to focus on his other works. If you need help with a nursing assignment, Eugene is a great fit.
James
- Writer
James is our psychology writer. While pursuing his Master's degree he was a TA and claims to have marked well over a thousand psychology assignments. Now he is bringing his extensive experience with essays and assignments to our clients. Be careful, when James is not writing, he may be jumping out of a plane with his skydiving friends.
Peter
- Writer
Peter has a PhD in Philosophy. His focus has always been on the works and contributions of ancient philosophers. Needless to say, Peter is a deep thinker. He thrives on the challenge that
Janet
- Writer
Janet has a BA, and MA, and is currently pursuing a PhD in Environmental Studies. She says she is so glad to have found this job because it pays so much better than being a TA and that has allowed her to really give her works the focus it needs.
John
- Writer
John has been with us since 2009. He has a BA, and MBA, and an LLB. He boasts about having written over 5,000 essays in his career, spanning just about every topic one could imagine. When he is not at the library or in his study writing, he is in the park with his golden retriever.
Joanna
- Writer
Joanna has a Masters of Education, and has teaching experience. She does all of our orders related to Teacher's College and Education. She loves writing essays for a living because it allows her to stay at home with her two girls and dog.
Matthew
- Writer
Matthew has a PhD and is a former professor who used to advise in college admissions. He takes care of our admission letters, personal statements, and resumes. He is the guy when it comes to getting into that tough graduate program.
Andrew
- Writer
Andrew has a Master's in International Relations. He loves anything to do with history or politics. He is currently working toward his MBA on a part-time basis, and uses this job to keep him going. He hopes to start a political consulting company when he moves on from his essay-writing career.
Max
- Writer
Max is one of our business writers. He holds an MBA from a top American university, and has experience working as a consultant in a few different capacities. His love is writing though and can tackle anything from a case study, to a SWOT analysis, to anything else related to business.
Ashley
- Writer
Ashley has a PhD in the field of public health and has been with us since 2011. She is a former professor and enjoys the lifestyle of writing essays everyday on her own schedule. She also has a few publications which she sells through various E-book outlets. She takes three weeks off every summer to go camping and disconnect – she says it is essential for her focus.